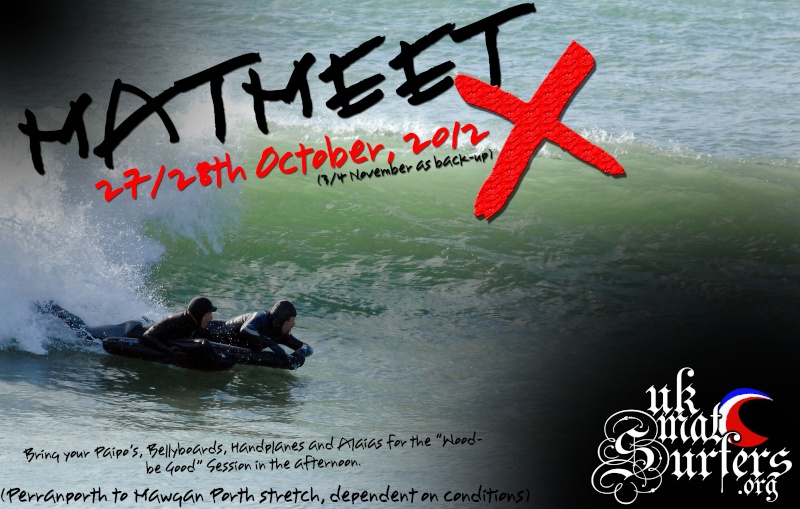 Hello there matters!
Matmeet X dates have been confirmed:
We're looking to hold the matmeet in the morning, have a spot of lunch and then get back in the water with Paipos, Bellyboards, Handplanes, Alaias... Anything made from wood!
27/28 Oct is the main option, favouring the Sunday, but we can go for the following weekend if needed.
The meet will be held on the Perranport to Mawgan Porth stretch o coast in Cornwall.
Cheers
G
Last edited by GRAYMAN on Mon Nov 12, 2012 5:28 pm; edited 5 times in total