Hello there.
Got a smart phone? If so, you can join the UK Mat Surfers WhatsApp group. Basically, it's like a single discussion thread and you get alerted when new messages s posted. You send out a text which goes to all the other members. Essentially a group text discussion thingy.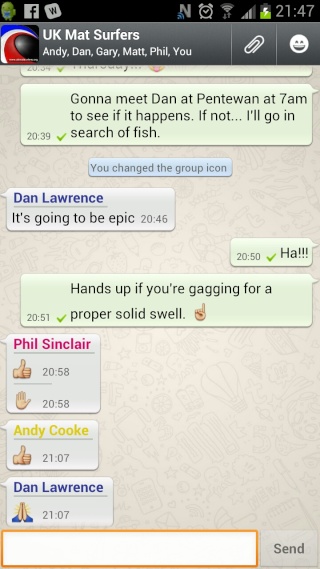 Anyway, here's the link to get it:
http://whatsapp.com/dl/
PM me if you do and we'll get you sorted.
Cheers
G
Last edited by GRAYMAN on Sun Aug 19, 2012 2:08 am; edited 1 time in total