Hi and a warm hello to everyone on here.
My partner and I recently caught the matting bug after borrowing a mate's 4GF standard. I've never even surfed before and have been completely stoked since I caught my first wave on the mat and felt like I was being shot out of a cannon towards the beach.
Unsurprisingly, we're now looking at getting a couple of mats of our own

(fatty, tracker roundtail) and being based in St Ives, Cornwall we are looking forward to some matting action on Porthmeor beach and other spots down this way as well as meeting other mat surfers.
Ironically we are both veteran UDT Duck Feet users having realised the benefits of their power for long-distance snorkelling and surface swimming. I was aware of the Duck Feet/mat surfing connection but never had the opportunity to try them together until this week.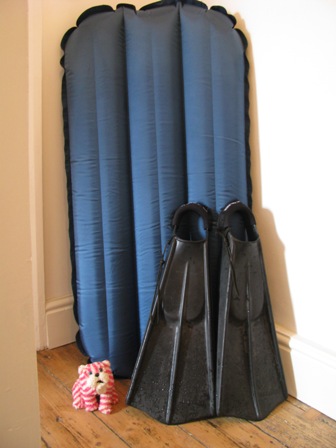 Very best to all of you, James and Al